Dunwrights Air & Electrical makes life easier with a solar automatic gate motor - or electric gate motor - for your sliding gates or swing gates
An automatic gate motor, especially a solar powered one, is an easy and affordable solution for protecting your home and securing your property, come torrential rain or shine.
It's also the smart way of not getting soaked when opening and closing your gate during the 4-month Wet season. Who likes going to work or coming home drenched? Nobody.
And with the right automatic gate motor system, you'll be able to just press a button on your remote control or touch a button on a smartphone app, and have your automatic gate motor open or close.
When you're ready for comfort and security, you're ready for an automatic gate motor!
Look no further than a new solar powered gate motor or hardwired electric gate motor supplied and installed by Dunwrights Air & Electrical Darwin.
With our expertise and advice, you'll be able to make the right choice that will keep opening and shutting reliably, no matter what weather it's exposed to here in Darwin and Palmerston.
Enjoy the convenience of an automatic gate motor with remotes and even an intercom
Can you imagine the convenience of driving home or arriving at work, only to have the gate open as you pull up to your property?
Or consider the safety and convenience of having a visitors or delivery drivers talk to you through a video intercom system when they've arrived, and you being able to unlock and open your gate with a single touch of your remote or smartphone app.
The ease of a remote control automatic gate operator, one that's running on solar, in particular, will not only save you time but will save you some money off your power bill.
Here at Dunwrights Air & Electrical, we can supply and install for you a high quality solar or 240V electrical automatic sliding/swing solar gate opener anywhere in Darwin and Palmerston.
And we can do more than just supply your core solar gate opener or 240V system, we can also supply various accessories like extra remotes, upgraded batteries, safety lights, and even connections to a smartphone app.
Plus, if you have a sliding gate motor or swing gate motor already, we can service what you have (to avoid being drenched when it stops working at the wrong time) and even do repairs – that's the benefit of choosing a supplier with 10+ years of professional service in the area.
Make an enquiry today so we can talk through your needs and provide you with a free no obligation quote!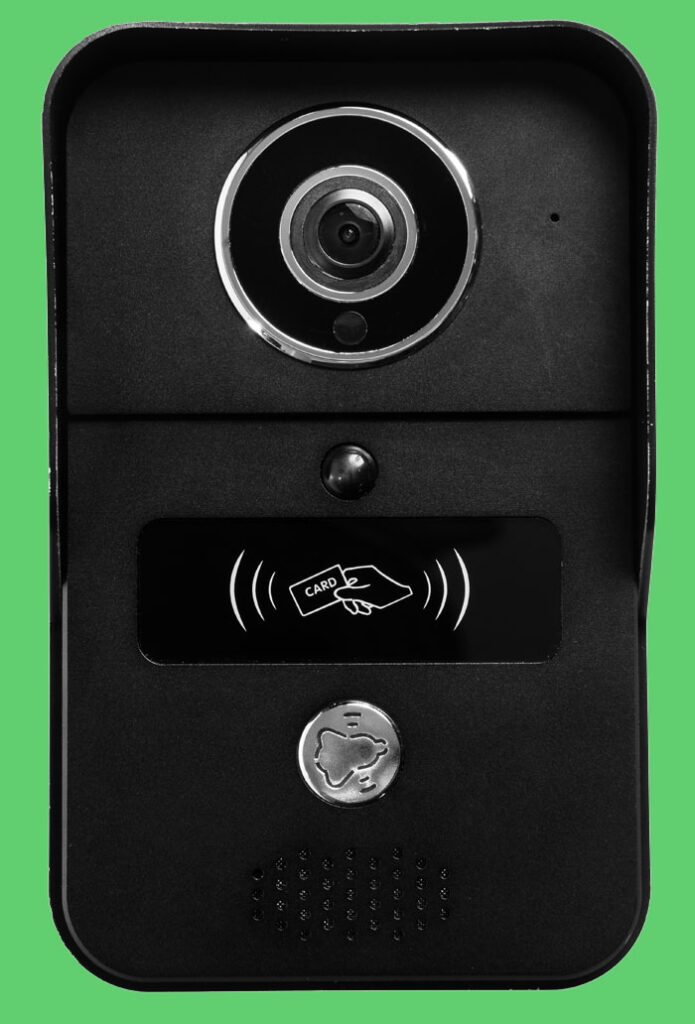 Protect your home while making life easier
MADE TOUGH
Our gates motors have been selected by our local Darwin team to be able to withstand our harsh climate.
RETRO FIT
We can retrofit to existing gates. That's right, you can add back up batteries or solar to your existing powered gates.
CUSTOM DESIGN
We provide custom designed and engineered solar automatic gate systems for apartment blocks, domestic, and commercial premises.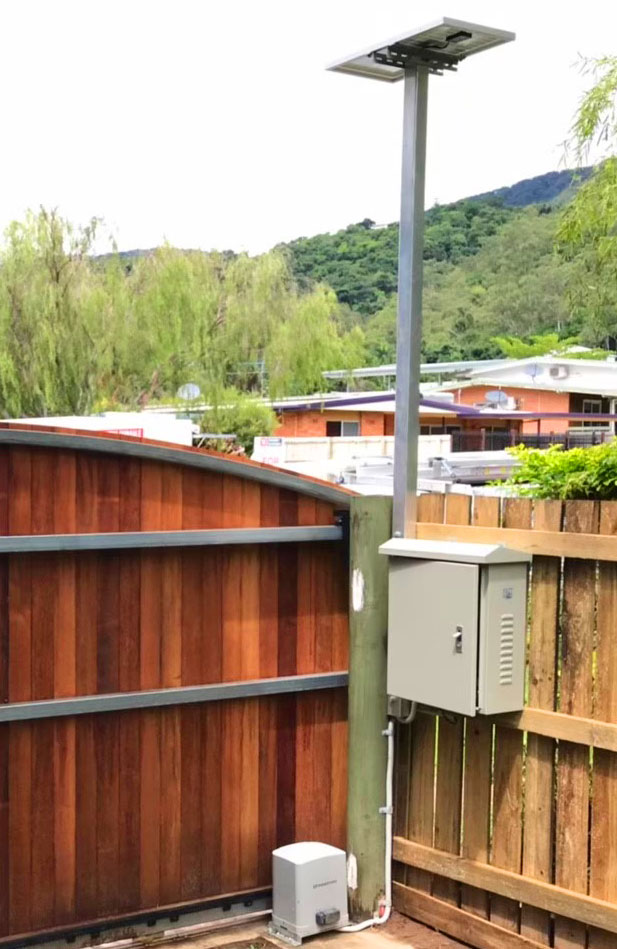 Who would have thought such a simple decision could deliver so much peace of mind?
Who would have thought a simple decision to get an automatic sliding gate motor installed could deliver so much peace of mind. And, yes, our solar powered systems mean your gate will work 24/7, right through a power outage or storm. What's more, the solar systems have less chance of suffering storm surge damage and offer a consistent run time.
New installs and also servicing on automatic gate motors whether they are a sliding gate motor or swing gate motor type.
Solar powered or 240v motors – we also repair all brands.
Provides ease of access to your home or business with a heavy duty gate opener.
Dunwrights can build you a new gate system to suit your entryway and install whether swing gates (double swing  gates or a single swing gate opener), automatic sliding gate
Commercial grade powered electric sliding gate operators will handle gates up to 8 metres wide and sometimes more!
Electric sliding or swing automatic gates are also available. We also have a newly designed folding cantilever gate for tight spaces.
We can provide options or safety features for your electric gate motor. Can have auto-lock, auto  close, electronic or mechanical lock with up to 2 tonne force (stronger than most gates) as well as other optional extras.
Ideal for security with access and gate automation options. Intercom remote operated gate motor or we can fit a keypad for pedestrian access which will open the gate 1 metre for pedestrian and auto close behind.
Replacement remote control are stocked with a large number of spare parts.