The Commercial Electrical Contractors Darwin Businesses Trust
We're the tried and tested Commercial Electricians in Darwin who have stood the test of time. Contact us today for your obligation free quote or to discuss a contract for new installations or maintenance.
Dunwrights Air & Electrical has solid, commercial experience, and continues to work across projects including high rise construction, shopping centres, schools, universities, medical centres, restaurants, retail outlets, and major infrastructure.
We can work with developers, builders, and their consultants, providing input into design and construction in relation to electrical installation and planning requirements.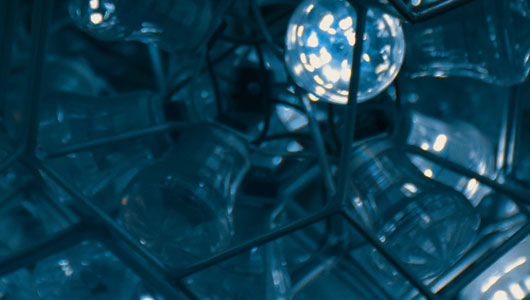 Fault Finding
Trust Dunwrights Air & Electrical to carry out fault finding so you can keep your commercial projects on track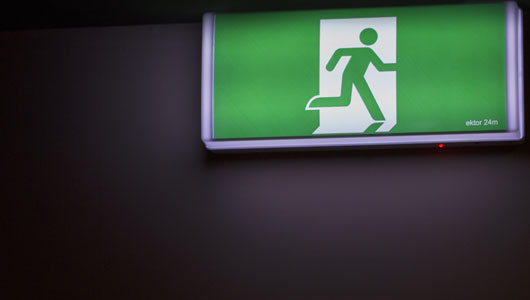 Emergency Lights
Stay compliant with Dunwrights Air & Electrical emergency light testing, from schools to offices to public spaces to factories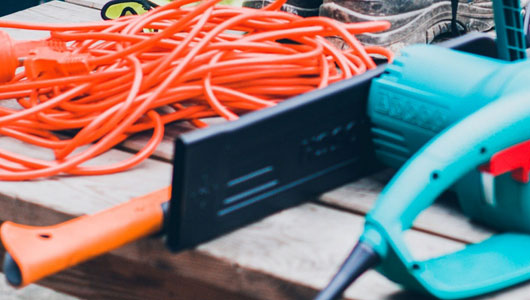 Test and Tag
Passing safety audits is a breeze when your site has had its Test and Tagging carried out by Dunwrights Air & Electrical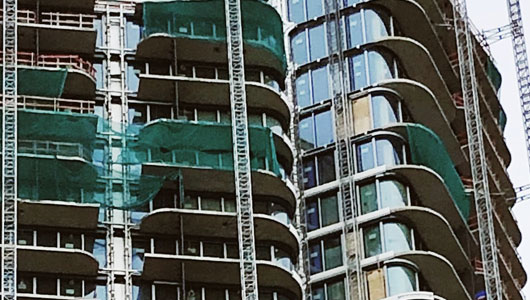 Commercial Installation
No job is too big or small for Dunwrights Air & Electrical. Talk to us about your next commercial electrical installation project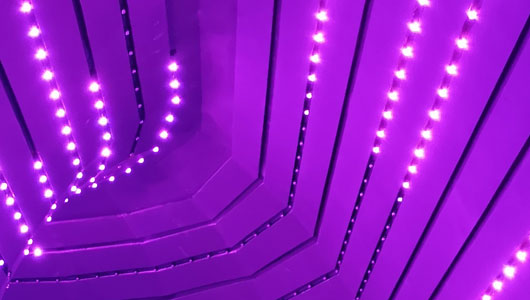 Green Lighting
Energy efficient lighting is one of our specialities. Let us brighten your commercial premises while reducing your power costs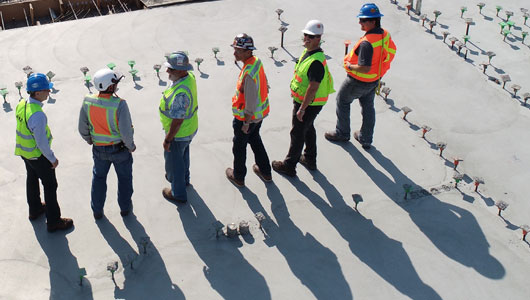 Commercial Electrical
Trust Dunwrights Air & Electrical for commercial electricial services in Darwin shops, schools, warehouses, offices, and more.
5 Reasons To Choose Dunwrights Air & Electrical As Your Darwin Electrician
It's hard to find a Darwin electrician who has lived and worked in Darwin all their life. Jon Story from Dunwrights Air & Electrical has, and he's watched the cowboys come and go. He loves his work and loves the Top End. And he hires people who share his standards. So when you choose Dunwrights as your electrician in Darwin, you'll probably have some extra items to add to this list!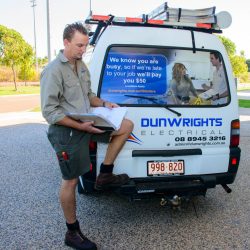 Licensed Expertise
Not only are all staff at Dunwrights Air & Electrical trained, licensed, and experienced electricians, we also stay ahead of the game because we never stop learning as new technologies and electrical products are introduced over time.
Background Checks
We do not hire anybody onto the Dunwrights Air & Electrical team unless we've conducted our thorough background checks. No cowboys here, just earnest, honest local expertise.
Safety First
Everybody on the Dunwrights Air & Electrical team abides by our strict health and safey system. This means we work safely with you and your team on all commercial projects.
Drug Free
When Dunwrights Air & Electrical personnel arrive on site, you know we are there fully! We have a zero tolerance policy relating to drugs and alcohol and we conduct random testing to ensure compliance at all times.
Smart Electrical
Our team doesn't just show up and launch straight into a project, we invest a little time up front to make sure everything is in place and the plan of attack is correct. We get things done right!
SATISFACTION GUARANTEED
We take the time to analyse what needs to be done, listen to your concerns, answer your questions, and then give you our best advice. That's why our Darwin electricians can offer a 100% Satisfaction Guarantee!
NO COMPROMISE
No matter what electrical work in Darwin we are doing, we never cut corners. From surge protectors to switchboards, from air conditioners to ceiling fans, and for all our repairs, we get your electrical work Done Right!
AIRCON HEALTH CHECKS
Ours is the only Air Conditioning System Health Check Service in Darwin. We don't just clean the outside of your indoor and outdoor Air Conditioner units, we disinfect and test, to give you complete peace of mind!
Personally, I have taken the services of Dunwrights Air & Electrical; its really awesome to have such services at an affordable cost. Also, they provided workmanship of high quality which is the best out of all.
Eric March

After having an electrical problem at home i called Dunwrights Air & Electrical. They promptly replied and repaired the issue and i won't be hesitating to call again.
Highly recomended.
Rob Anderson