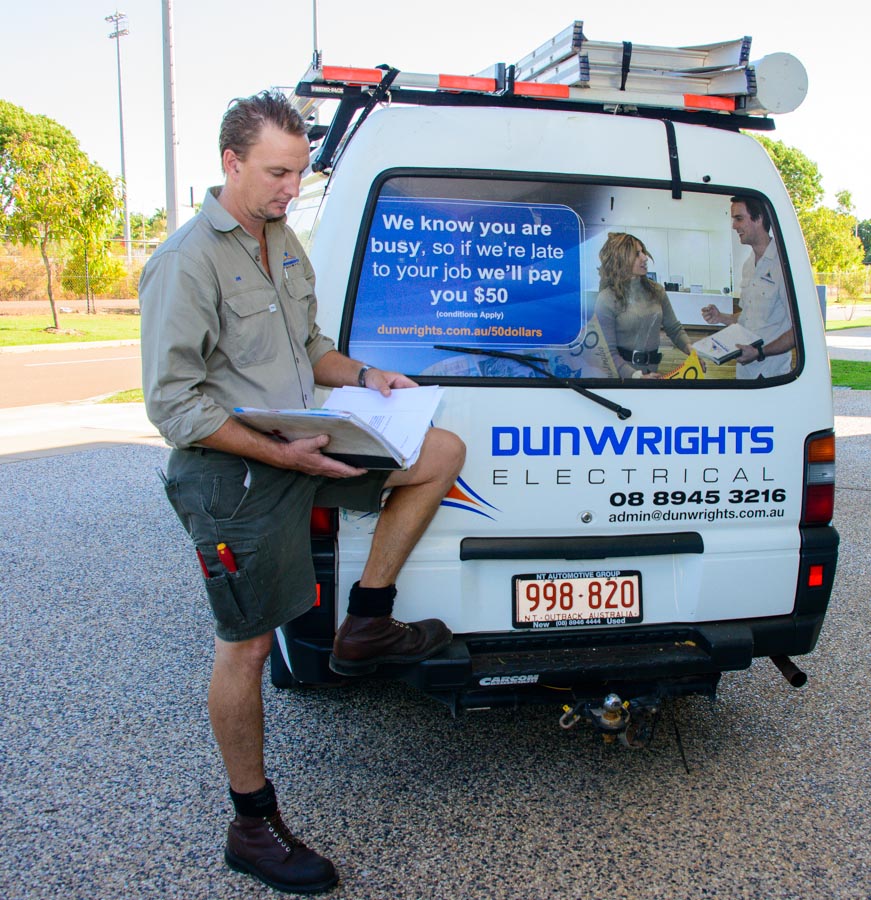 We really want your feedbck
We're electricians in Darwin and Palmerston who love getting out and doing good work for our clients.
And we take our work seriously.
This is why we really value your feedback on how we did, especially when it comes to arriving on time, cleanliness, politeness and professionalism.
If you're over the moon and willing to help us spread the word, a short review on Google would be enormously helpful to us.
Here's the link: Dunwrights Google Review Form once Google has asked you to sign in.
However, if you have questions, comments or concerns, we need to hear about them quickly so we can take action. In this situation, please use our simple, quick feedback form here: Dunwrights Feedback Form
Thank you, again, for supporting a local, Darwin business. We do appreciate it and look forward to working with you in the future.
Jon