Why choose a ceiling fan?
Ceiling fans are an efficient and attractive way to stay cool up here in the NT.
In fact, in some Darwin homes the ceiling fans never get turned off, which is why it pays to have the right ceiling fan installed in your home.
We can help you choose a well built ceiling fan that suits your environment and decor and comes with a "proper" warranty.
In short, the three important considerations when buying ceiling fans are to choose fans that:
Are efficient
Are aesthetically pleasing
Come with excellent warranty (like those available through Dunwrights)
And one more thing to consider: fans have come a long way since the first ceiling fans were installed throughout Darwin. When you can see what we can offer, we think you'll be blown away! 
Why choose Dunwrights Air & Electrical?
When you're happy – we're happy
We care about the quality of our work
We are neat, tidy and efficient when we attend to your premises.
We only install or recommend what we believe to be well made with a decent warranty.
We remove all rubbish, dirt, dust and clean up before we are gone – like we had never been.
Darwin is a transient kind of place. Tradies come and go. Care factors fluctuate.
Here at Dunwrights, we're here to stay. Long term customer relationships are integral to our company. Our company name is very important to us and we wear the uniform with pride. And that's just at home before even getting to work.
You're in professional safe hands with us. Call for a job done right.
The secrets about height, light, and getting your ceiling fan right
Choosing a ceiling fan can be more more complex than you think, which is why we are here to help make the process simpler.
For example, did you know that higher is better when it comes to ceiling fans? We believe that even the Australian Standard minimum height of 2100mm is still a little too low for getting the most out of your ceiling fans because when fans are higher:
A) You get more air flow that is more evenly spread
B) You get more confidence that the fan is out of reach by even the tallest people in your home or office
Another insider tip is to not buy kitchen ceiling fans with lights. This is because of the way such fans spread the light and produce what is called a shadowing effect. A lot of your kitchen is your work space and when it comes to a work environment you need adequate lighting, whether that's a class room, a fabrications workshop, or a 5 star chef's kitchen. We can help you get your kitchen fan and lighting needs done right!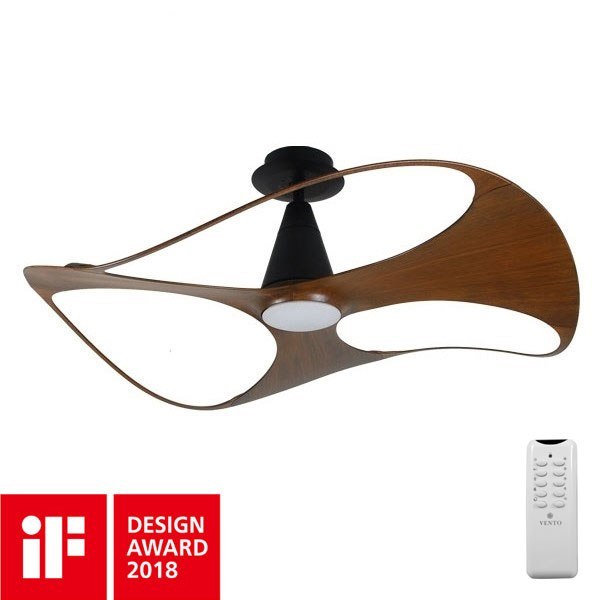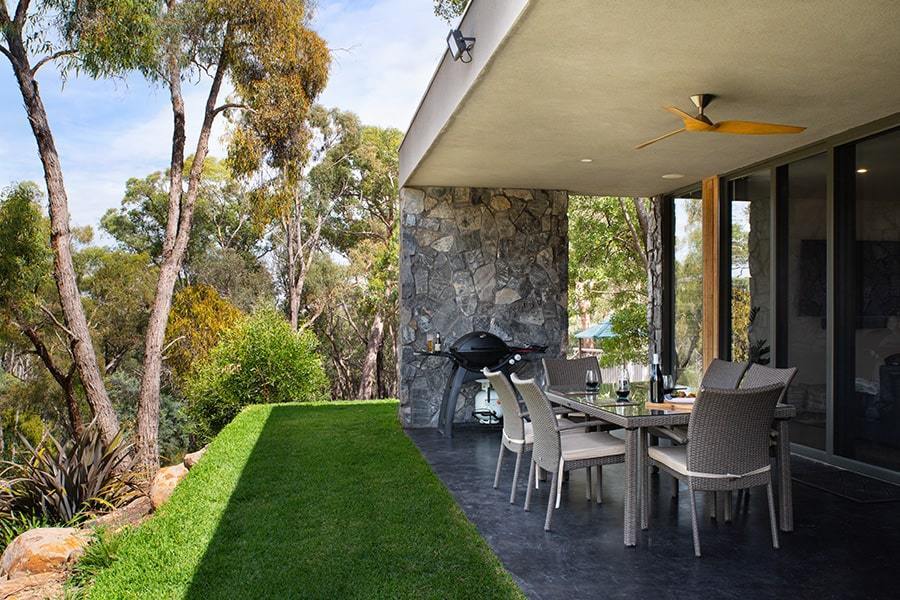 Talk to us before you buy your next Ceiling Fan in Darwin
Ceiling Fans with well designed blades allow a good circulating flow of air.  Our good, solid, affordable stainless steel fans have 304 stainless blades, and the body, shaft and motor are electroplated which means that it won't rust as easily and the finish will stay in good condition. The warranty extends for 3 years. If a problem does occur with the unit itself, you can contact the manufacturer (or us), they send out their electrician to either repair or replace it – at no cost to you.
Our up market ceiling fans have 5 and 6 year warranty with well designed blades and fan features not seen or available on standard traditional type fans. Remote controlled reversible motor and high air movement makes them perfect for wet season and dry season. When you install the fan on your existing ceiling in a living room for instance, one of the benefits is the lack noise due to the engineered blade pitch, which also helps with energy efficient requirements as it produces more air flow with less energy required.
Other benefits include an optional fan light kit. Most decent fans have an LED light which is usually recessed and a one piece LED component so no need to change the bulbs in your ceiling fan with light. One thing to note is that if your fan is remote controlled you will still need a wall switch in place of the wall controller. This is a requirement for Australian Standards and a safety reason.
Buying quality for just a few more dollars can save you many in the short and long term. 
Ceiling fans + Dunwrights = Service
NEW FAN SUPPLY AND INSTALLATION
Depending on the fan, installation can take between 60 and 90 minutes. We will pick up your fan from the wholesaler, travel to your home or office, lay dropsheets, and then install or replace your fan as needed. You don't even have to be home. At the end of the job an invoice will be sent out automatically, the rubbish cleared away, and the only thing left is a breeze.
DESIGN AND PLACEMENT ADVICE
There are all kinds of fans out there now. Some large, some small, some metal, some 3-blade, some 4-blade, some fancy high end numbers and some, well, not so fancy. We can help you pick the right fan for each location you have. There are many important considerations and getting it right is what will get you the best airflow.
FAN REPAIRS AND SAFETY CHECKS
Fan not working? Let's troubleshoot. If your fan remote is not working, check the batteries (it's easy to overlook this simple fix). Then re-sync remote to fan as per manufactuers specs. If your fan is going slow, it's best to call your electrician (yes, that's us) to check wall capacitor (if any) or fan capacitor. Likewise, if your fan is making grinding and rubbing noises, call your electrician.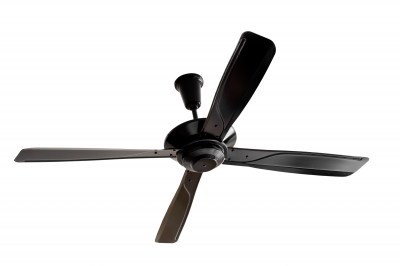 Ceiling fan range and quality questions for Darwin
How to choose a good ceiling fan? Choosing a good ceiling fan comes down to warranty, airflow, aesthetics and efficiency.
Should I choose an AC or DC fan? Quite simply, there is no better electricity. AC and DC simply work in different ways.
What will it cost to supply and install a ceiling fan in Darwin, Palmerston, or surrounds? Anywhere from $200 to $3500. We do sell affordable fans but we don't supply or install super cheap, low end fans because the warranty is short and the materials won't cope with Top End weather conditions.
What brands to you stock and why? We stock a large number of brands and among them we do have our favourites because we know they work well and last the distance.