Residual Current Devices (RCDs) and switchboard upgrades are two great ways to make your home of office safer
Our electrical products for safety are worth considering at any time, especially if your old fuse box is not working as it should, with fuses becoming lose, or if your circuit breakers are tripping all the time.
As well as having older infrastructure, did you know that some of the symptoms mentioned above can be caused by your power demands being greater than your existing switchboard can handle, even if your cabling infrastructure is fine.
In these situations, it is right to be worried about the safety of your family and pets.
Take a look at the electrical safety products below. We are ready and able to bring you peace of mind and help stabilise your access to electricity.
Boost safety with these electrical products from Dunwrights Air & Electrical
STABLE POWER
There are few things more frustrating than having your power trip off all the time, especially when you need it most. These products from Dunwrights Air & Electrical will help solve this.
STAY SAFE
Loose fuses and inconsistent power supply can only mean one thing, danger! Getting this sorted by a professional electrician is an insurance policy for your whole family or work team.
BETTER LIFE
These days, we rely more and more on electricity to power our entertainment systems, intelligent fridges, computers, alarm systems, you name it. These products will make sure your power system can cope with today's demands.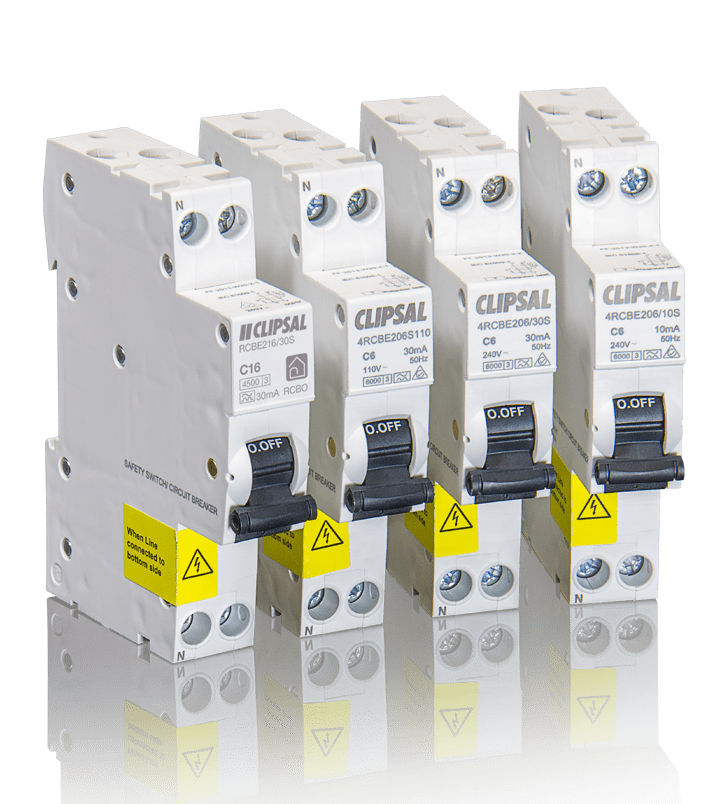 Residual Current Device installation
This package deal is the perfect choice if you can't afford to upgrade your switchboard (fuse box) to the peace of mind and safety of a modern model. As part of this package, Dunwrights Air & Electrical will retro fit RCD installation into your existing fuse box. Keeping your family safe with Residual Current Devices is well worth the cost especially if you have children or animals.
This package includes installation of:
2 x 40amp RCDs
2 x double pole enclosures
all associated wiring within switchboard
RCD testing and commissioning
Call us for our current price noting that our list price does not include repair of pre-existing faults in installation, replacing circuit breakers, main switches etc. asbestos works, any other electrical products, or work not relative to the installation of RCD's. 
To learn more about RCD protection please complete our Enquiry Form or call us today.
The Switchboard Upgrade Package
With all the creature comforts of modern living, power usage in most houses has more than doubled from 30 years ago. Back when your switchboard or fuse board was installed, the appliances in most households were kept to a minimum. Now we have 1kilowatt flat screen TVs (sometimes a couple per house), convection ovens, multiple air conditioners, pool pumps, and more appliances to give you the creature comforts you demand. In a lot of houses the amount of lights has quadrupled from one wall light to 4 down-lights per room. Not only does this put a strain on your wallet (unless you have LED lighting)  but your circuit protection as well.
Is your switchboard up to the task?
Outdated switchboards are highly prone to short-circuits. Their fuses are more harmful as those fuses tend to catch and spread fire easily. Also there is more chance of electric shock with these old boards.  Everything in life has a use–by date. Whether it's a litre of milk or a car or your switchboard, nothing lasts forever. If you have old ceramic fuses or old breakers, you really should consider upgrading to a safer option.
Here's what we include in our Switchboard Upgrade package
'Up to' a 14pole switchboard (single phase)
1 x 80amp main switch
2 x 40amp RCD's
3 x 20amp circuit breakers (power and aircon)
2 x 16amp circuit breakers (lights)
1 x 32amp circuit breaker (stove)
1 x 25amp circuit breaker (hot water system)
We can also offer you the following extras:
1 x Novaris 50KA surge diverter (optional extra)
1 x 24hour timer and contractor (optional extra power saver)
With our switchboard install package, you have the option to upgrade with a hot water system timer or surge diverter. Did you know your hot water service can use up to a quarter of your electricity in most households? A timer will be a great saving. You can even upgrade further for our top of the range full house protection surge diverters, for protecting expensive computers, big TV's, newer style ovens or dishwashers and other electronics.  More and more these appliances are being affected by surges.
Contact us on (08) 8945 3216
Use our Priority Online Booking form for fast efficient service.