Which automatic gate motor is best for me: electric or solar?
In most parts of Australia, electric automatic gate motors do the job for most households, but in Darwin and Palmerston, thunderstorms can play havoc with our electricity supply.
No power means having to get out of your car to open and shut gates manually, which is no fun in a Top End downpour.
So here's our brief list of things to consider to help you decide between an electric-powered or solar-powered automatic gate motor.
240 Volt Electric Automatic Gate Openers
Most people compare electric automatic gate openers to manually opening and closing your gates.
The first time you have your electric gate motor hooked up to your gates, your life changes for the best.
The main attractions for choosing a conventional, electric gate opener are:
Safety and style – opening and closing your gate from the comfort and safety of your car
Improved property value – automatic gates add value and street appeal to any home
Peace of mind – electric gates bring with them options for auto-closing, which means you no longer risk leaving gates ajar, keeping children and pets safe
Shhhhhhh – the modern electric motors we supply and install are quiet
Size doesn't matter – automatic gate motors running off mains power can move hefty gates, even 8m spans
So if you want to experience all the benefits of automatic gate openers at your home or office, our range of electric gate motors will have something to suit Darwin and Palmerston conditions.
Solar-Powered Automatic Gate Openers
Every now and then, we meet clients who are worried that a solar-powered automatic gate opener won't handle Darwin and Palmerston conditions. 
In fact, they can.
The trouble is, some companies have been supplying undersized batteries and solar panels for solar powered operators, which means there are people getting caught in the rain who should actually be home and dry.
When you talk to Dunwrights Air & Electrical about your solar-powered automatic gate opener, we'll make sure everything is suitably "upsized", to cover you in a monsoon.
And that's the main attraction for solar-powered gate motors; your gate will keep working 24/7, right through a power outage or storm.
What's more, the solar systems we choose have less chance of suffering storm surge damage than mains systems, and they offer a consistent run time.
The bottom line?
When you need to make an emergency exit, during cyclone warnings or power outagles, you'll be glad you have one of our solar-powered motors with battery back up.
Custom-engineered solar gate motors for Darwin
We'd like to leave you with one last reason to choose Dunwrights Air & Electrical, especially if you think your automatic gate job is too challenging. We love a good challenge!
For example, not only can we custom-engineer a solar-powered sliding gates system with battery backup and motor, we can design the whole set up to get the most of the sun for you home, office or apartment building here in Darwin or Palmerston.
In fact, we completed the largest solar-powered gate entry and exit system for a large complex of 86 townhouses, approximately 160 cars and the solar powered sliding gate motors that powered the driveway gates were opening and closing hundreds of times a day!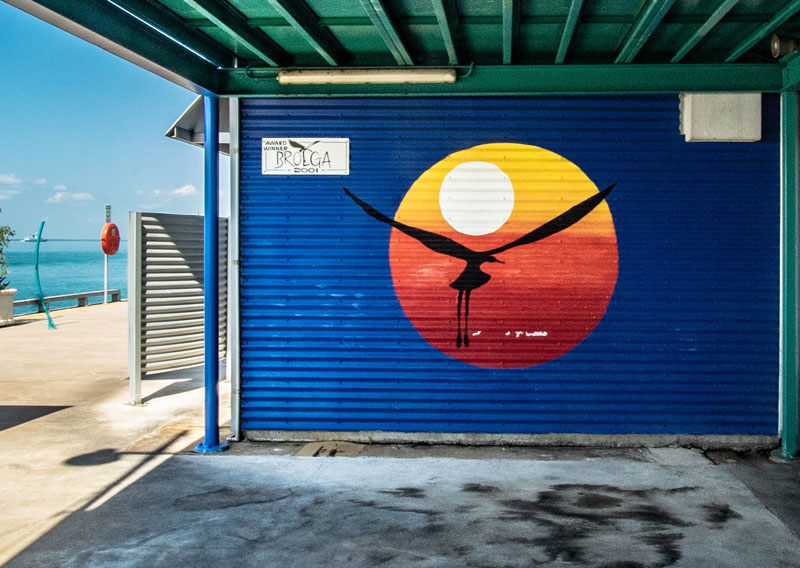 'Used Dunwrights for the installation of a solar powered electric gate at a unit complex. Very happy with the result, great communication would highly recommend.'